Having Combined experience with advanced mapping equipment we can help solve your property questions and produce insight.
Land Surveyors in Pahoa, HI
Based in Hawaii County, HI, Island Boundary offers residential and commercial surveyors who provide a wealth of land surveying services as a precurser to excavation and tree removal . To best answer all questions about your land, we like to recover your corner pins and perform a line clearing on your lot. This allows us to produce an accurate plot plan so we can place your home in the best possible location while saving your natural outcroppings and large trees.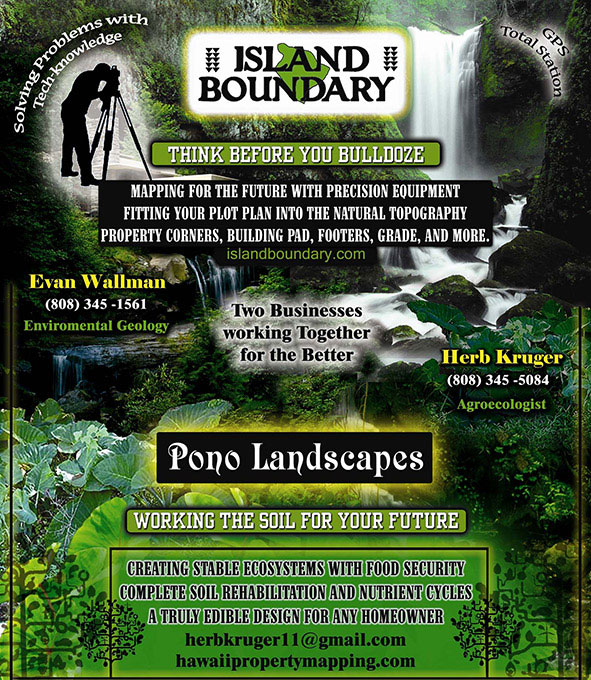 When it comes to land planning in Hawaii County, HI, it's important to use a land surveying company that understands the land, and works with it rather than against it. Island Boundary does just that, using the natural layout, outcroppings, native shrubs and existing trees to help you create a property design that maximizes the natural resources already available, minimizes bulldozing and other development processes that can irrevocably damage site and increases your property value permanently.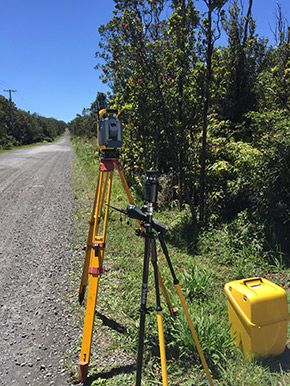 As commercial and residential surveyors, we offer expert land surveying, land planning, identification of existing indigenous species of plants and trees, installation of agroforestry and edible ground cover, ecological plot plan design for food, medicine and timber production and topographic land mapping throughout the island, for everything from commercial properties in Honolulu to small residential lots in Lahaina. Our sought-after environmentally friendly design services have been developed through our education in Water Engineering at the University of Colorado in Boulder and in Geology and Environmental Science at Northern Arizona University. Find out more about why we are the most trusted land surveyors in Pahoa, HI, then contact us today:
On every job, Island Boundary performs an extensive block study. We make sure we recover the neighboring pins to ensure our work is viable.
We offer highly detailed survey and ALTA maps and upon special request topographic maps that give you a clear picture of your commercial or residential property.
Subdivision and Consolidation applications and maps are also a product we produce for properly zoned lots.
We are a member of BNI-business networking international, and have weekly meetings that we encourage our clients to come to for any other professional services needed.
Our methods create a future plan for your land that will suite your lifestyle.
Our on-site services are available all throughout Hawaii.
We have completed over 1,000 survey maps throughout Hawaii.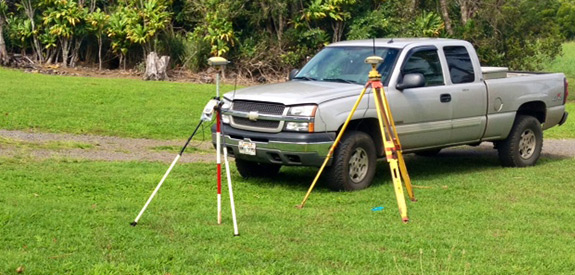 Ariel cinematography is not to be used for commercial sales, but by private property owners only.
We are not doing K-1 or K-2 reports at this time